ENKKU
The English School of Tampere, also known as "Enkku", is the oldest language school in Tampere established in 1957. For over half a century Enkku has been known to raise international children with great language skills. We have taught more than 2500 pupils and now many of them already bring their own children and even grandchildren to Enkku.
The most important things at Enkku have remained the same for over than 60 years: motivating an international atmosphere and sense of belonging in to the community, combined with practicing social skills together with first-class language teaching.
Enkku offers an excellent way for a child to learn English. You can sign up your child to Enkku´s language path depending on your family´s needs from the age of three, all the way up to the school age. We are using the sensitive periods in child´s growth to teach languages, and building the English skills with games, songs and handicrafts which are the most natural ways for a child to learn. We believe in each child´s talents and try and develop them further. The pupils learn in a positive and encouraging climate.
Enkku is run by a parent association. All the parents are a part of this association, and parents and school staff together create a warm and family like community that arranges all kinds of events for the whole family to enjoy. School is perfectly suitable for international families. In addition to running our own Enkku Daycare we also co-operate with other daycare centres nearby.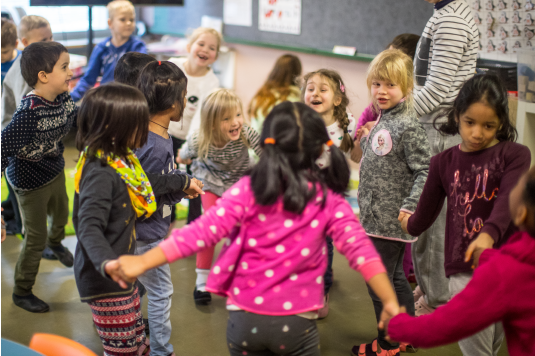 Register your child's place in ENKKU!
Preliminary enrolment form. After filling in this enrolment form we will contact you from Enkku and fix a date so you can come and meet us. The registration is completed later.